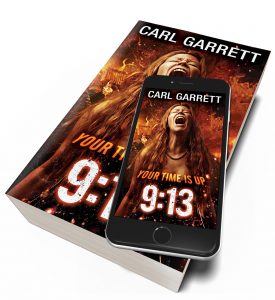 My Standard Package is the ideal solution for authors who plan to publish their book as an eBook and in print, because it includes an eBook cover, as well as a print cover, making it cost effective and desirable, especially considering that it also comes with a 100% money-back guarantee if you are not satisfied with the work.
Here's what you get for only $545!
Different design options and potential variations for you to evaluate
Unlimited changes during the design phase until you have a cover you love!
Royalty-free stock images or custom stock photography, so you do not have to worry about image rights
Custom designed spine and back that match the front cover
Barcode from your ISBN
100% money-back guarantee
A high resolution JPG eBook cover image, ready for use
An uncompressed high resolution PDF file of the print cover, including the back and spine, ready for use
A 3D rendering of the cover as a book, ready for use
Naturally, you can also add any of my additional cover options to the package at an additional fee, including
Business Card Design, 2-sided
Bookmark Design, 2-sided
Postcard Design, 2-sided
Web Ads (Includes Facebook Banner, Meme & Banner Ad)
Facebook Banner
Meme
Audio Book Cover
Mousepad Design
Note: The design fee does not include custom photo shoots to recreate characters or scenes exactly from your book. If custom photography will be required, additional fees will apply, depending on the complexity of the shoot and its requirements.
I understand that authors often have specific ideas about the covers they want for their books, and while I do welcome ideas and suggestions for the creation of covers, usually, requesting specific covers is very limiting and can be detrimental to the final result.
You only have one chance to make a first impression, and your cover is your first contact with the reader! It has to be a powerful incentive to compel the reader to click on it, learn more about your book, and hopefully make the purchase. It is a finely-tuned sales tool, and I hope you will understand that in order for me to put my experience to work, I will take the liberty to follow my own intuition to create a cover that has the most impact with readers.
Please fill in the form below if you would like me to contact you regarding my Standard Package so that we can get things rolling, or simply .